NEMA is a valuable research tool designed to gain insights into daily-life hearing experiences.
"Gain the power to combine insights from real-world assessments with data from controlled laboratory tests to offer a multi-dimensional perspective of hearing behaviour."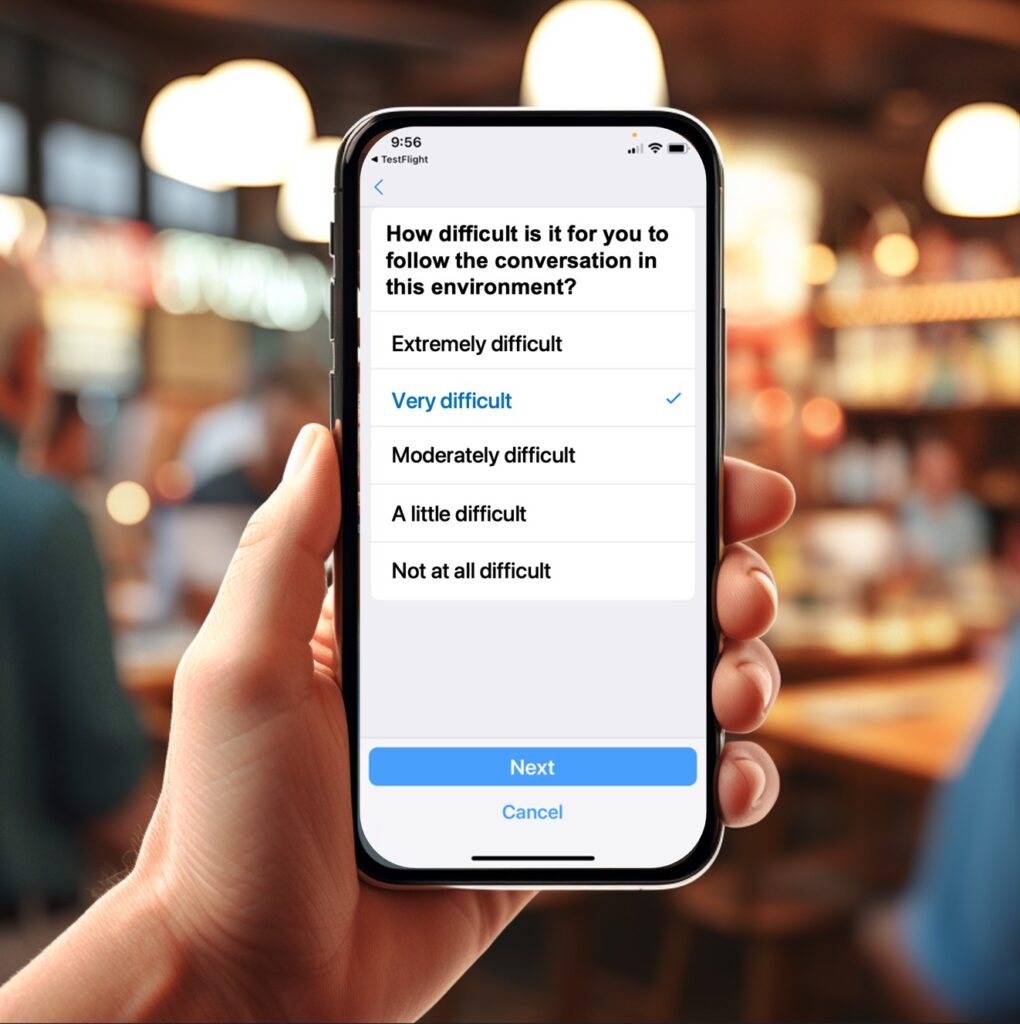 – The NEMA smartphone app facilitates the capture of genuine, real-world hearing and communication scenarios.
– NEMA features customisable, quick-answer surveys, with simultaneous acoustic measures, to provide environment context to responses.
– With cloud integration and a data dashboard, study progress can be monitored in real-time, allowing for timely interventions if challenges arise.
– Our machine-learning algorithms analyse acoustic properties and identify communication difficulties in real-life listening environments.
NEMA boasts a proven track record in 10+ research studies at NAL, including NAL collaboration projects with industry-leading partners

Contact us to express your interest in NEMA.
Be the first to know when this product becomes available!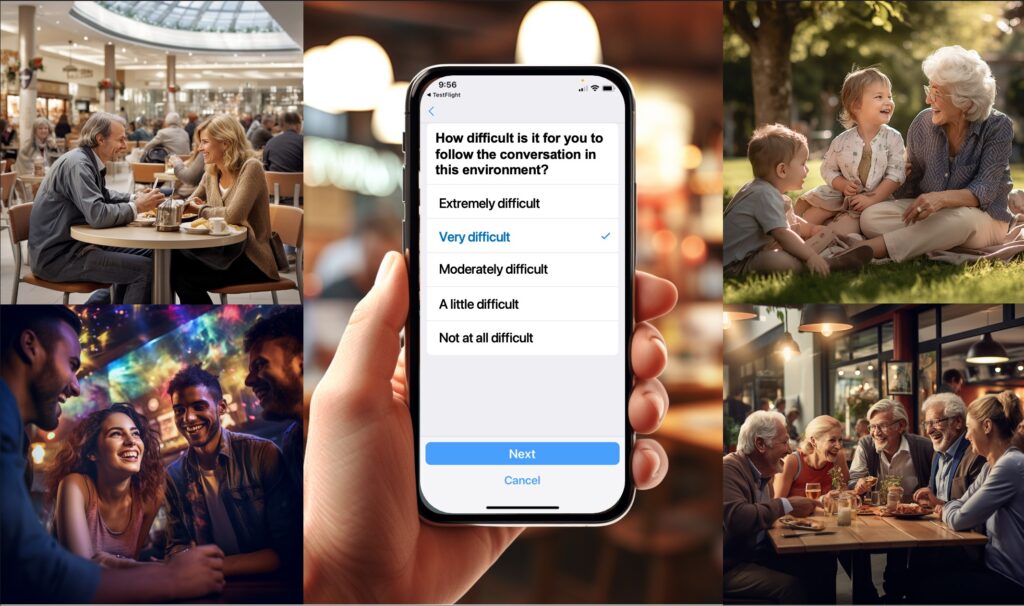 Deep dive into the creation of NEMA and connect with the project lead: